Putin says the storming of the Azovstal Iron and Steel Works (the last hold out of Zelensky's soldiers) is 'unnecessary.'
Russian President Vladimir Putin ordered his troops not to storm the last remaining Ukrainian stronghold in the besieged strategic city of Mariupol Thursday, even as he praised Defense Minister Sergei Shoigu for the "liberation" of the city.
"I believe the suggested attack at the industrial zone to be not necessary," Putin told Shoigu in a televised meeting at the Kremlin. "I order for it to be called off."
[What??? This is not consistent with the West's propaganda that Putin orders his troops to indiscriminately kill unarmed civilians.]
"This is that case when we have to think- that is we always have to think but in this case it`s even more important – to think of saving lives and health of our soldiers and officers," Putin added. "One does not have to climb into these catacombs and crawl there underground around these industrial objects."
"Block this industrial zone in such a way that even a fly could not fly through," the president ordered. Shoigu replied, "Yes."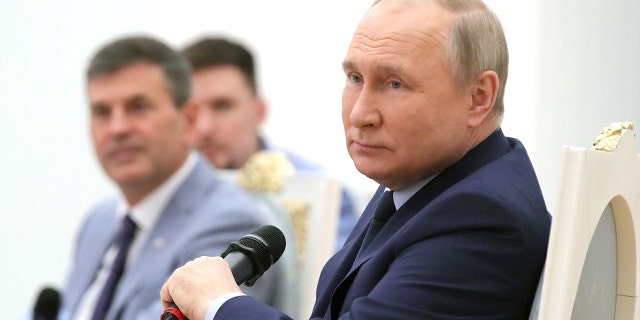 "Offer to all those who still did not lay down arms to do it," Putin added. "The Russian side guarantees life and dignified treatment to them in accordance with corresponding international legal acts. All of the wounded ones will receive qualified medical assistance."
"Completion of military actions on liberation of Mariupol is a success," he added. "Congratulations."
Previously, Soigu had told Putin, "As of today the whole Mariupol is under the control of Russian army.
_____________________________________________________________