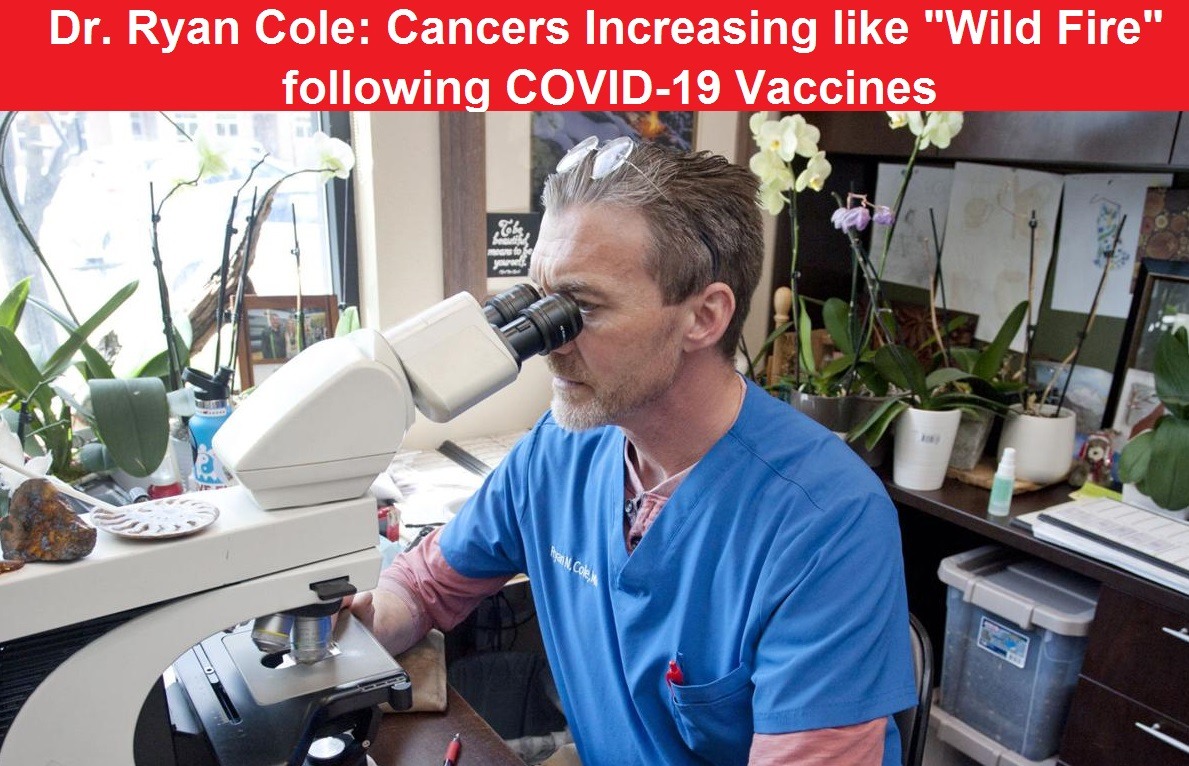 Ryan M. Cole, MD, Pathologist founded Cole Diagnostics in 2004. It is an independent, full-service medical laboratory in Boise, Idaho, and Dr. Cole is the Chief Medical Officer and Laboratory Director. 
He is a board certified Anatomic and Clinical pathologist with a subspecialty training and 20 years experience in dermatopathology and particular interest in molecular diagnostics. Dr. Cole is licensed in states from coast to coast, and serves patients and clinicians across the country by providing accurate and timely  diagnoses. 
Cole Diagnostics processes and reports out approximately 40,000 blood and biopsy patient samples annually. In the last year, the lab has handled over 100,000 COVID testing samples.
Dr. Ryan Cole was recently interviewed by Maria Zeee where he stated that he is getting reports all across the world from doctors observing that cancer rates are "taking off like wild fire" following COVID-19 vaccinations.
___________________________________________________________________